Team 16132: Robo Raiders Joins the Battle! (Sept. 19, 2019)
---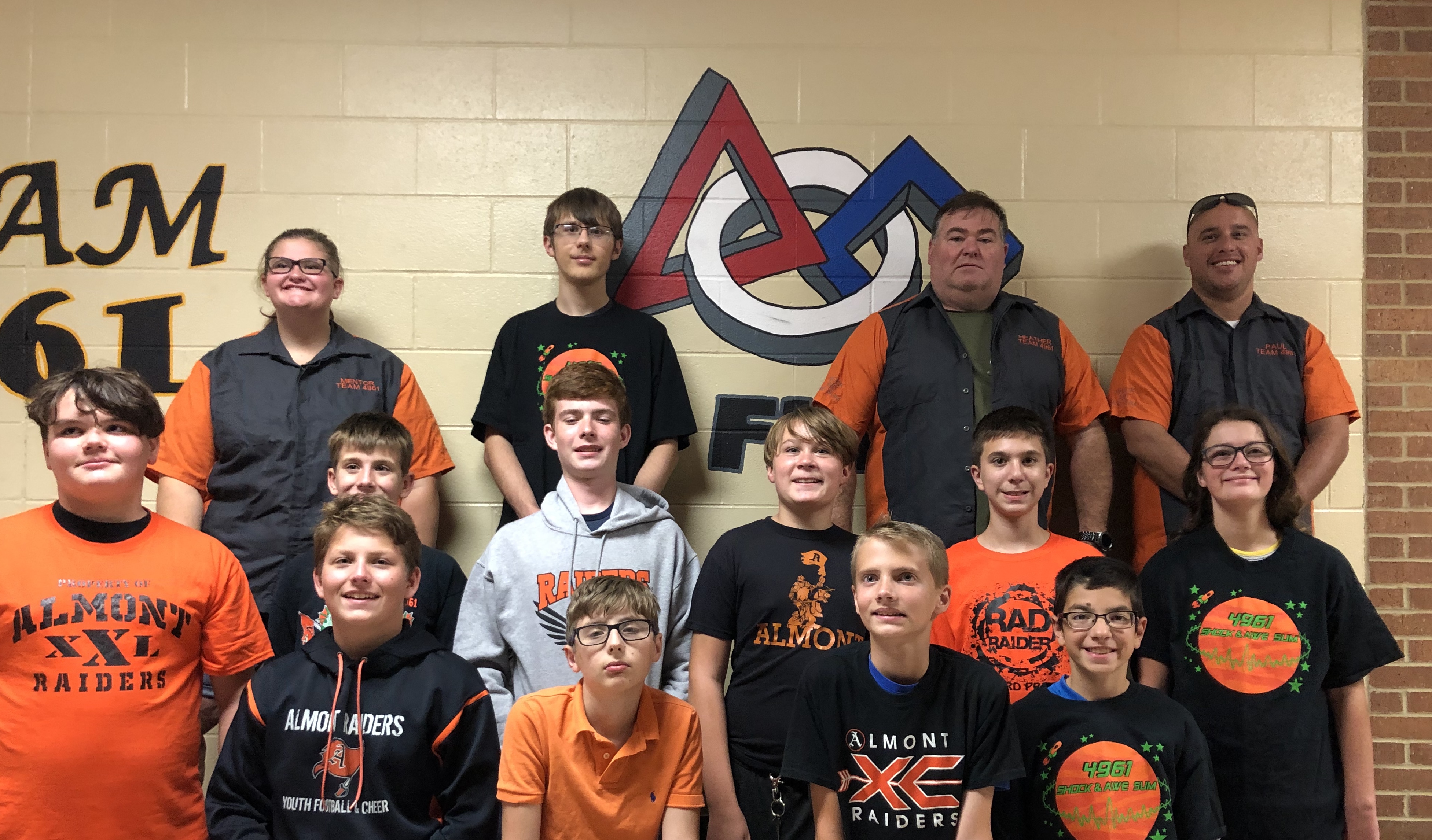 ---
As the new season kicks off and the team starts to grow, we are proud to say the middle school has a brand new FIRST robotics team, First Tech Challenge Team 16132: Robo Raiders! On the day of kickoff, September 7th, 2019, we travelled to Kettering University to attend various seminars in anticipation for the reveal of FIRST's new game, Skystone. As we watched the game reveal video side-by-side with several other FTC teams, we came up with several ideas as to how to complete each task the game has to offer. Once the video was over and everyone was set, we left Kettering and rendezvoused at a local restaurant to discuss game rules, robot ideas, as well as to strategize.
In the following weeks, the team got together to discuss scoring and to start building the robot. The members started out building a basic square chassis made of Tetrix parts, added wheels, and are currently experimenting with various designs for intakes and robot arms to move the game's main element, stones. Despite being a brand new team, our progress has been astounding. Paraphrased from Coach Eric Smith:"I got in contact with some other new teams around here, they haven't seemed to have gotten as far as we have. I mean, one of them hasn't got a functional robot yet, one of them is having some other issue, we have at least a drivable base."
Each member of the team works very well with each other, and this quality shared among the team attributes to our rapid development. We are so grateful to have such curious, ingenious kids who want to gain experience in engineering and robotics. Without them (nor the parents, not to be understated), Robo Raiders wouldn't be as far ahead as we originally expected. Thank you all, and let's look forward to what will come next!
---
Written by Devin Jones, 9-20-19